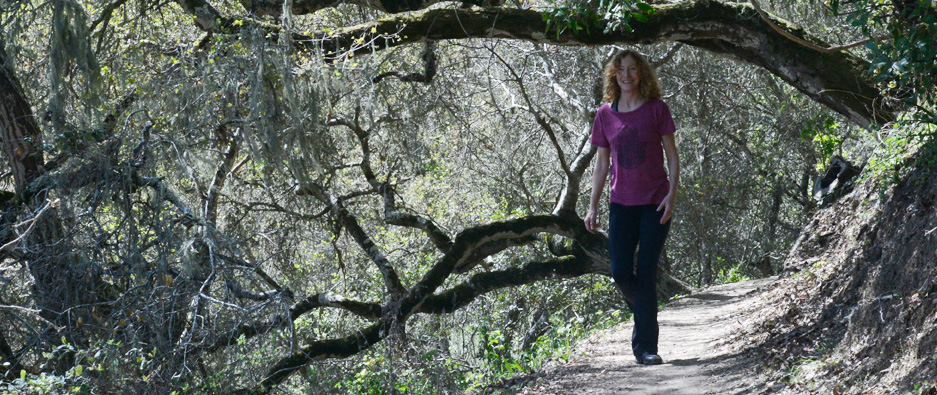 Just as it sounds, Walk and Talk therapy incorporates walking into the counseling session. The physical act of walking and literally moving forward can act as a powerful catalyst to personal change and goal manifestation. Clients who feel "stuck" in a situation, caught up in ruts with little change or depressed, for example, can benefit from the action of walking ahead.
I become your partner in moving toward your desires in a concrete way that holistically combines mind, body and soul. With an increase in mind body connection, clients typically see more clearly and can easily see new options that lay dormant beforehand. The session is set at your walking pace with the option to stop in several serene spots along the way. I typically incorporate stretching as well as a guided visualization during and after the walk.
FITNESS OPTION AVAILABLE – includes a faster pace and exercises along the way as you utilize me as a personal fitness trainer as well as a licensed MFT and empowerment coach. In this way you will have the psychological as well as the physical support to feel amazing about your body, your weight and your health.
Pricing:
1 60 minute session: $150
3 sessions: $425 (save $25!)
6 sessions: $850 (save $50!)
Other benefits of walk and talk are as follows:
[su_list icon="icon: check" icon_color="#ccf899″ class="aboutme-listitem"]
An increase in mood elevating endorphins and a decrease in the stress hormone, cortisol. This spurs creative, deeper ways of thinking.
Helps you feel more physically fit, as you move for most of the hour.
Gets you out and moving toward what you want while receiving the healing power of nature's sights, sounds and feel.
Doing something unique, new and out of the ordinary can bring on new energy and excitement, influencing other parts of your life.
Rhythmic exercise such as walking can be conducive ot the process of self-discovery.
[/su_list]
Where
Peninsula
I have many wonderful areas to walk all over the peninsula , including but not limited to Water Dog Lake in Belmont, Redwood Shores, Crystal Springs Reservoir, Edgewood Park Trail in San Carlos, Coyote Point, The Dish Trail in Palo Alto, as well as particular neighborhood spots I've found over the years of my walking career!
San Francisco
Marina area including walks toward GG bridge, Palace of Fine Arts, etc. (lived there for 10 years and know it inside and out).
Half Moon Bay
Beach and trail walks near Miramar Beach.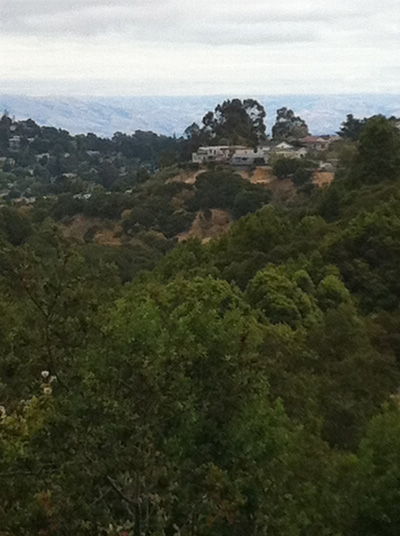 Peninsula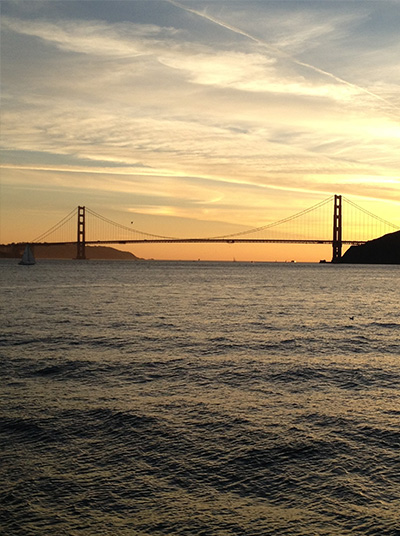 San Francisco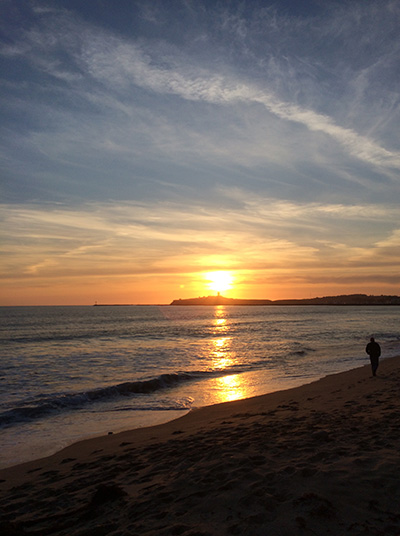 Half Moon Bay